2023 NFL playoffs: AFC, NFC championship game schedule
wsbtv.com1d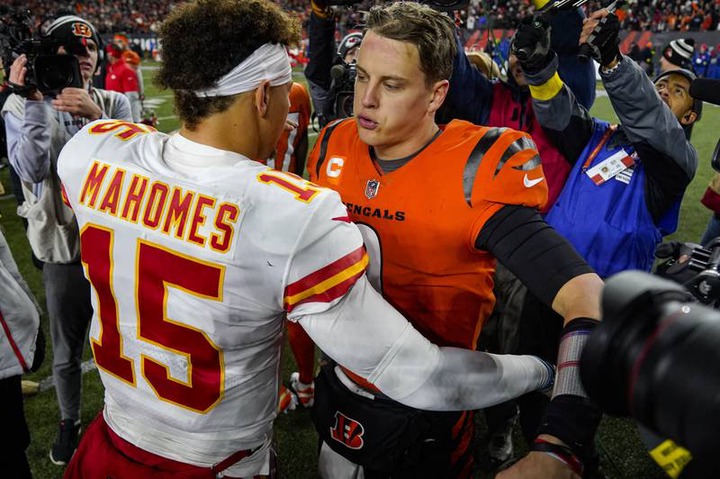 The NFL is down to its final four.
The San Francisco 49ers and Cincinnati Bengals both advanced on Sunday to join the Philadelphia Eagles and Kansas City Chiefs in the conference championship round. The winners will earn a trip to the Super Bowl.
The games will feature three of the four teams that advanced to last season's championship round. The Eagles are the only newcomers in place of last year's Super Bowl champion Los Angeles Rams.
NFL championship Sunday schedule
NFC championship: No. 1 Philadelphia Eagles vs. No. 2 San Francisco 49ers
Sunday, Jan. 29 | 3 p.m. ET | Fox
AFC championship: No. 1 Kansas City Chiefs vs. No. 3 Cincinnati Bengals
Sunday, Jan. 29 | 6:30 p.m. ET | CBS
They'll take on a Chiefs team that held on for a 27-20 win over the Jacksonville Jaguars on Saturday as Patrick Mahomes played through a reported high-ankle sprain.