A&W Restaurants Masterfully Trolls M&M's For Getting Rid Of Their 'Spokescandies'
BroBible01/25/2023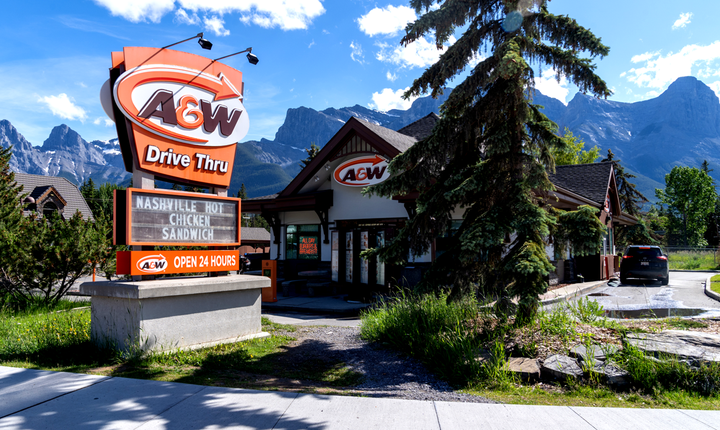 Earlier this week, M&M's candy announced that is will be retiring their "spokescandies" after 69 years and replace them with Maya Rudolph.
"America, let's talk," M&M's wrote in a statement on Monday. "In the last year, we've made some changes to our spokescandies. We weren't sure if anyone would even notice. And we definitely didn't think it would break the internet. But now we get it – even a candy's shoes can be polarizing."
The company added that it would be taking an "indefinite pause" in using their spokescandies going forward.
Perhaps it has something to do with the Super Bowl being right around the corner and netizens having already been burned by Planters and Mr. Peanut.
"If you're covering the M&M's spokescandies story without taking into considering that Super Bowl ad campaigns are kicking into gear, have you learned nothing?" one person on Twitter wrote.
Counted among the many M&M's non-believers, apparently, is A&W Restaurants. (Must be something about having an ampersand in your brand's name.)
On Tuesday, A&W also issued a statement that looks eerily similar to the one M&M's made, and it too, has to do with their mascot, errr, spokesbear.
"America, let's talk. Since 1963, Rooty the Great Root Bear has been our beloved spokesbear. We knew people would notice because he's literally a 6-foot-tall bear wearing an orange sweater. But now we get it — even a mascot's lack of pants can be polarizing.
"Therefore, we have decided that Rooty will wear jeans going forward. Not to worry thought: he will remain our official spokesbear. After all, he is un-bear-ably cute and im-paw-ssible to replace. We are confident Rooty will continue to champion good food & good times for many years to come…now in denim."
Twitter users appreciated the A&W trolljob on M&M's.
"Y'all should just change your name to W," one fan tweeted.
"Good satire is underrated these days. Well played!" one A&W follower wrote.
And just in case anyone out there is still wondering (and there are).